Best Umrah Packages from Dhaka, Bangladesh
Holy Hajj & Umrah agency is not only offering you the best Umrah packages from Bangladesh but also ensures you perform your long desired journey to the two holy cities Makkah and Madinah. Our most knowledgeable and experienced Mu'allim will guide you all the way.
Available 7/10/14 days Umrah Packages 2023 - 2024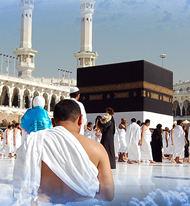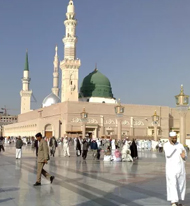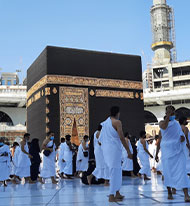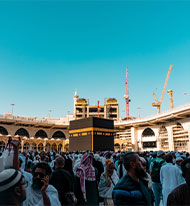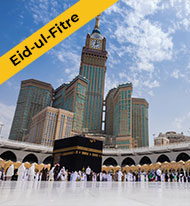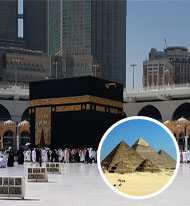 15 days
Egypt & Umrah Visa
Return air ticket Saudia airlines
Hotel, Ziarah, and Guideline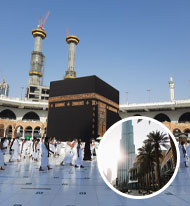 12-14 days
Dubai & Umrah Visa
Return air ticket Emirates airlines
Hotel, Ziarah and Guideline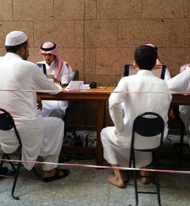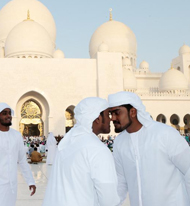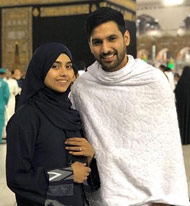 U

mrah Visa with all taxes and insurance
Return air ticket
PCR test in KSA
Hotel, Ziarah & Guideline
Transport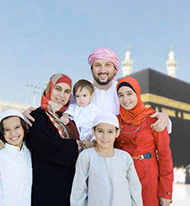 Umrah Visa
Return air ticket
Transport
Hotel, Ziarah & Guideline
Low Price Umrah Packages from Dhaka
Umrah is a small Hajj that can be completed anytime during the year. It can be performed besides Hajj and on other days as well. According to the Quran: "—accomplish Hajj and Umrah to satisfy Allah".
Very few activities are as holy as umrah for Muslims and it is said to bring numerous profits to one, in the world as well as in the life hereafter. It is the new type of pilgrimage, alongside Hajj, which has very high importance in the religion of Islam. We offer low price umrah packages also for Bangladeshi citizens.
One-stop service for umrah hajj from Bangladesh
Some people are not capable to apply for this holy opportunity in the right manner and acquire the visa and passport easily or find the flights or hotel accommodations for the preferred time or at the exact price.
This is why Umrah offers to prepare the package system has now come up with a wide variety of packages which would help all the interested pilgrims to go for it easily by getting all the necessary arrangements with ease and be able to get all the essential documents with much. Like this, our Umrah offers have made it easier than ever before.
Requirements of Umrah Visa For Bangladeshi Citizen
The original passport must be valid for six months from the date of travel and 4 blank pages for visa stamping.
2 recent passport size photographs with white background only.
Original NID Card.
Copy of birth certificate for children.
Copy of the marriage certificate for couples.
A woman traveling alone must be 45 years old and must obtain a letter of authorization (notarized) from her Mehram.
Looking for Umrah Hajj Packages?
Feel free to send us a messages. You will get packages detail from us within very short time! In Sha Allah.
---
Rewards of performing Umrah
Being A Guest Of Allah
Deduction Of Poverty
Visiting the City of the Prophet
Apology of Sins
Equivalent to Jihad for some Muslims
We would be delighted to provide you with an exceptional Umrah experience this year. Please contact us today so that we may assist you in joining the best Umrah group.
Pre- Conditions of Umrah Packages
Minimum 2 person travel together and Package has to purchase a minimum 20 days prior to departure
Child sharing bed with Parents, If Extra bed require, changes applicable
The price may be changed during the special holiday period
This Package is Design with economy class group airfare (depends on availability)