Ramadan Umrah Packages 2023-24 from Dhaka Bangladesh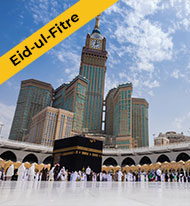 15 days
Umrah Visa with all taxes and insurance
Return air ticket
Hotel, Ziarah & Guideline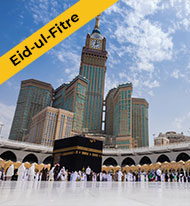 15 days
Umrah Visa with all taxes and insurance
Return air ticket
Hotel, Ziarah & Guideline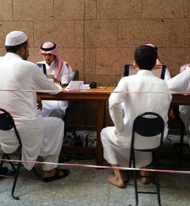 U

mrah Visa with all taxes and insurance
Return air ticket
Hotel, Ziarah & Guideline
I'tikaf registration
The Holy Hajj & Umrah agency is providing the cheapest Ramadan Umrah packages in 2022 in the entire Bangladesh market. Umrah is one of the most significant activities for Muslims around the world and is highly suggested in the religion, even though it is not mandatory. The pilgrimage of Umrah is true, one of the most preferred dreams of Muslims, and millions of Muslims go down to the holy city of Mecca to perform this pilgrimage.
Cheapest Ramadan Umrah package - best umrah hajj offer in Dhaka
Umrah is high in demand during Ramadan month because of the affordability factor. Ramadan Umrah is the greatest virtue after Hajj. However, it is very ill-fated that a lot of Muslims are unable to do so because they either do not apply at the right time or in the right way and hence, are unable to acquire the necessary documents such as visas and passports or catch up with the flights. We are popular among Bangladeshi Muslims especially.
Best Ramadan Umrah Package for Bangladeshi Citizens
Our cheapest Ramadan Umrah packages include 5-star hotel accommodation in the holy cities of Mecca and Medina. Aged citizens, disabled persons, and kids are particularly taken care of during Umrah's tour in Saudi Arabia. Our travel agents have integrated the ideal combination of cheap flight tickets and affordably priced 5-star hotel accommodation. Avail of the best package which fulfills your needs and demands.
Special arrangements for umrah hajis from Bangladesh
Kids, old-age citizens, and disabled persons are catered to in a special manner with the delivery of specific arrangements such as cots, wheelchairs, meals, etc.
Looking for Umrah Hajj Packages?
Feel free to send us a messages. You will get packages detail from us within very short time! In Sha Allah.
---
Our Umrah tour agents are able to book the nearest 5-star hotel accommodation to Masjid e Nabwi and Haram. Walking distance to these holy places in Mecca will surely make your Umrah tour the best. Convenience is a guaranteed factor in our affordable-priced 5-star Umrah deals.
We would be delighted to provide you with an exceptional Hajj experience this year. Please contact us today so that we may assist you in joining the best hajj group.