Low-Cost / Economy Hajj Package 2024 from Bangladesh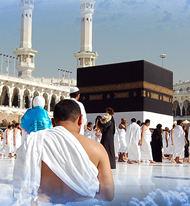 Economy Hajj Package - 35 days
Round Trip - Air-ticket
Hotel in Makkah: Distance 500-700 meters from the Haram Sharif
Hotel in Madinah: Distance 300-500 meters from the Masjid an Nabawi
Meals (3 Times)
Sharing Room (4 Persons)
Single Room (for Family Only). (*) An extra amount shall be added.
Excluding Kurbani
Economy Hajj packages from Bangladesh.
The Holy Hajj & Umrah travel agency presents a variety of Hajj Packages to facilitate Muslims belonging to different classes.
In addition to cheap VIP packages, we have now considered special Economy Hajj Packages. For those who could not avail of other Hajj packages due to their unstable routine and workload, Economy Hajj Packages are ideal Hajj packages for this scenario.
So if you would like to visit the holy places of Makkah and Medina for a short time and want to assign a few days for worship, Economy Hajj Packages offers all these facilities which will help you during the short visit.
The Holy Hajj & Umrah agency has organized special 5-star economy hajj packages which are rightly ideal and offer luxury accommodation and services with affordable fares.
Why will you choose our Economy packages?
Very easy and simple procedure of booking
Became a reliable name in the marker of Bangladesh
Friendly customer services, affordable economy packages
Stress-free flights
Delicious meal
luxurious and peaceful accommodations
Registered travel agency by the Ministry of Religion affair
The holy hajj & Umrah travel agency is a trustworthy name as we have been providing Hajj package services for a long time and due to 100% pleased customer support
Looking for the Package detail?
Feel free to send us a message. You will get package details from us within a very short time! In Sha Allah.
---
Moreover, our Economy Hajj Packages are connected with the services of international and famous airlines.
Hence, if you are looking for perfect and ideal Cheap Hajj 2024 Packages, hurry up and ensure your booking in Economy Hajj Packages by dialing our number 01844-509199 for your booking and further details.
Different types of Hajj Packages you may like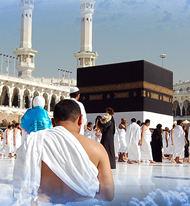 Round Trip - Air-ticket
Hotel in Makkah: Distance 200-500 meters from the Haram Sharif
Hotel in Madinah: Distance 300-500 meters from the Masjid an Nabawi
Meals (3 Times)
Sharing Room (4 Persons)
Excluding Kurbani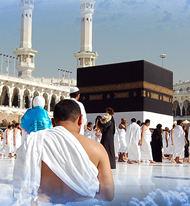 Round Trip - Air-ticket - Early back
Hotel in Makkah & Madinah: Customization available
Meals (3 Times)
Sharing Room (4 Persons)
Excluding Kurbani
What are you waiting for?
We would be delighted to provide you with an exceptional Hajj experience Please contact us today so that we may assist you in joining the best hajj group.